Since I have pledged to only eat animals I have killed myself, I decide to go grouse shooting on the Glorious 12th and start off the project with a bang. It doesn't quite go to plan…
By the end of the day I have lost a labrador, fallen in a bog and lost my phone – in a bog. Here is the graphic from the nice people in the
Glasgow iPhone shop
– not that it helped retrieve the bloody thing.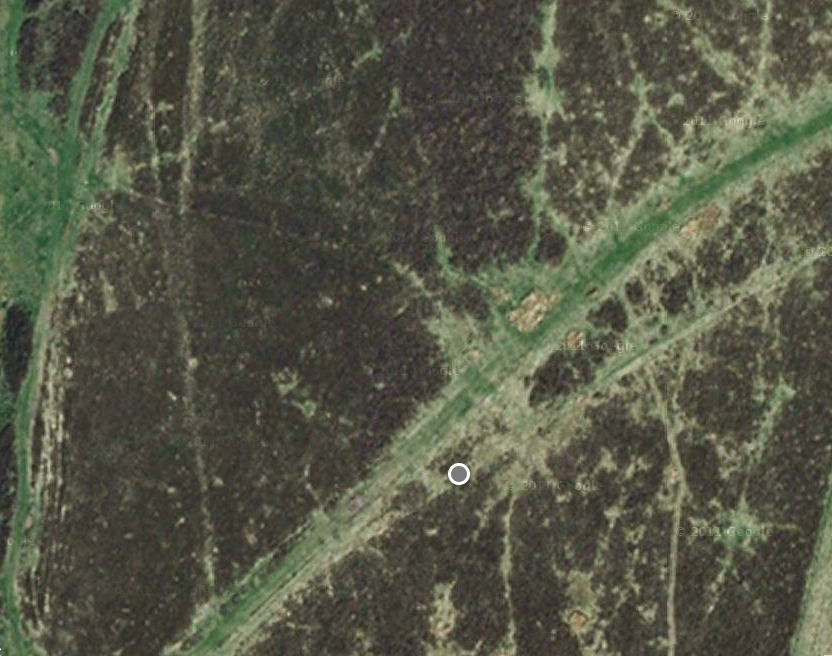 But I have learned something about grouse shooting: It's not necessarily a load of toffs in tweed and writing about game shooting is going to be significantly more political than blogging about shucking oysters.
A walked-up shoot
I decide to go on a  shoot on the so-called 'Glorious 12th' on August 12th because it is traditionally the start of the 'season' and if I am to kill what I eat, I need to learn about game shooting.
I realise it will upset many people to even include grouse in the kill-to-eat diet because they believe that gamekeepers kill birds of prey – or at least disturb the ground-nesting raptors. In the north of England, where there are huge driven grouse shoots, there are expected to be just three hen harriers breeding this year. Few deny there is a connection. Many conservationists want driven grouse shooting banned.

In my defence, I would point out this was not driven shooting, meaning the birds are pushed forward over stationary guns. Instead it was an informal 'walked-up' shoot, meaning guns and dogs simply walk across the moorland and shoot grouse that fly up. Also it was on wild moorland in Scotland, which is not managed by any gamekeepers, beneath the shadows of a wind farm. How modern is that?
On the day I go along we battle against the dregs of Hurricane Bertha and only two brace of grouse are shot. It is more about gortex than tweed and more about shooting a special bird for the pot, rather than a corporate jolly.
Personally, I think those grouse are a better meal than a battery-farmed chicken.
Shooting over pointers
A week or so later I go deeper into the Scottish hills to grouse moorland that is looked after by gamekeepers – and has a healthy population of hen harriers. This time we have pointers and the skill of both the dogs and the handlers is impressive to watch.
Again, I fail to shoot anything. Instead I spend my time talking to the keepers about the work they do to encourage wild grouse on a moorland that has few other ways of generating income – not even wind farms. Pests like foxes are controlled but killing birds of prey is illegal. Indeed the raptors are a key part of tourism. Each keeper surveys the land regularly to monitor birds, plants and insects. Heather is burned off in small patches to ensure young plants for grouse and other birds, such as golden plover.
Wouldn't that be worth a try before banning driven grouse shooting?

Learning to shoot
After a couple of days on grouse moors I am under no illusions as to how tough it is to shoot the "king of the game birds", that can fly at speeds up of to 70mph. The birds explode out of the heather shouting "get back, get back". It is also a challenge trying to understand both sides of the argument for and against grouse moors – and indeed other game shooting. Over the next 18 months I intend to investigate this further as part of exploring the ethics of eating meat.
It is an easier day, I admit, going back to search for my phone – and not just because it is sunny – though my friend's jack russell fails to help much.
Grouse shooting is a tough sport. Perhaps it was more 'vainglorious' than glorious to think I could get my head around it in one season.
As we come down off the hill after searching for my phone, we find some white heather. Perhaps it is a sign of luck for learning to shoot other game (I think my first proper attempt – and next blog – will be a pigeon) and who knows, one day, a grouse?